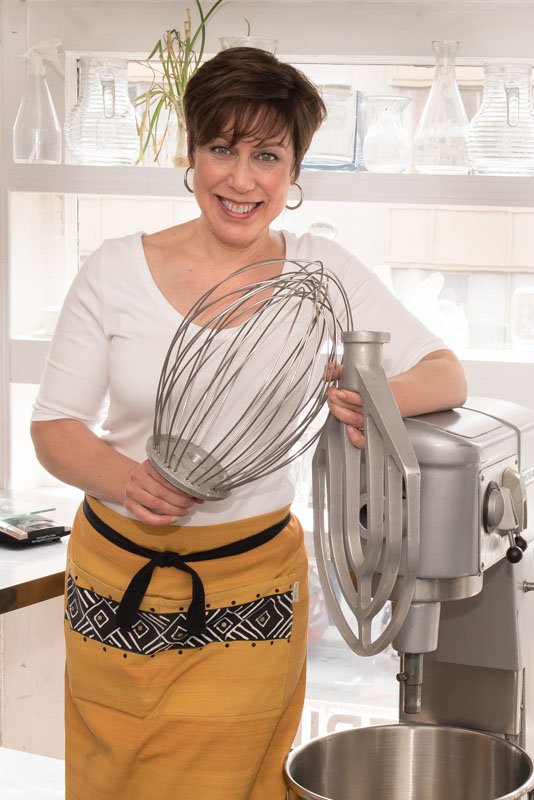 Freshness, handmade craft and technical innovation meet in The Finer Cookie kitchen. We love what we do, and we do it with boundless devotion, conscientiousness, and meticulous quality control. You, the consumer, benefit.
Here's what our Founder, CEO and Resident Cookie Monster says:
"Me want Finer Cookie." —Cookie Monster
"I've created cookies since childhood. My thousands of experiments have resulted in a truly Finer Cookie. This company embodies the joys of cookie creation, and I'm so happy and proud to be a part of it. Everything we do has a single goal: to fulfill your perfectly reasonable desire for the best. Thanks for your great taste and patronage!"
Kimberlie Robert
Finer Cookie Founder and Executive Cookie Maker Kimberlie Robert studied English Literature and Art History at Concordia University in Montreal. For three years she worked as the right-hand woman to the CEO of a giant corporation. For eight years she ran her own advertising agency. Her background and experience make her passion for cookies creative, stylish, and no-nonsense practical. As a result, Finer Cookie media and consumer attention continues to grow.
The Finer Cookie offers you the benefits of the latest innovations in kitchen technology. But it also provides you with the virtues of the age-old techniques of handmade culinary craft and attention to detail. You won't find taste- and quality-compromised, machine-made cookies in our boxes.