CORPORATE GOURMET COOKIE GIFTS
Jingle jingle. Bells a dingle. Sending an elegant holiday gift not only speaks to your gratitude for another's contribution throughout the year, but also speaks to the quality of your business. Customize the corporate gift boxes and gift messages, too.
A gift of gourmet cookies makes a delicious impression. Treat your clients and employees with a gourmet gift box packed with a fresh selection of original handmade cookies.
Shop Online
Ordering is simple. Choose Create Your Own Cookie Box, Gourmet Cookies Gift Boxes, or Party Favors. Choose cookie types, quantities, and packaging. We'll take care of the rest.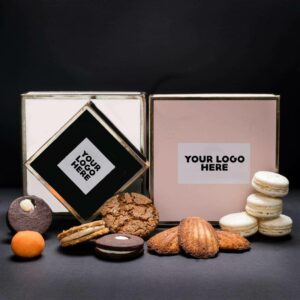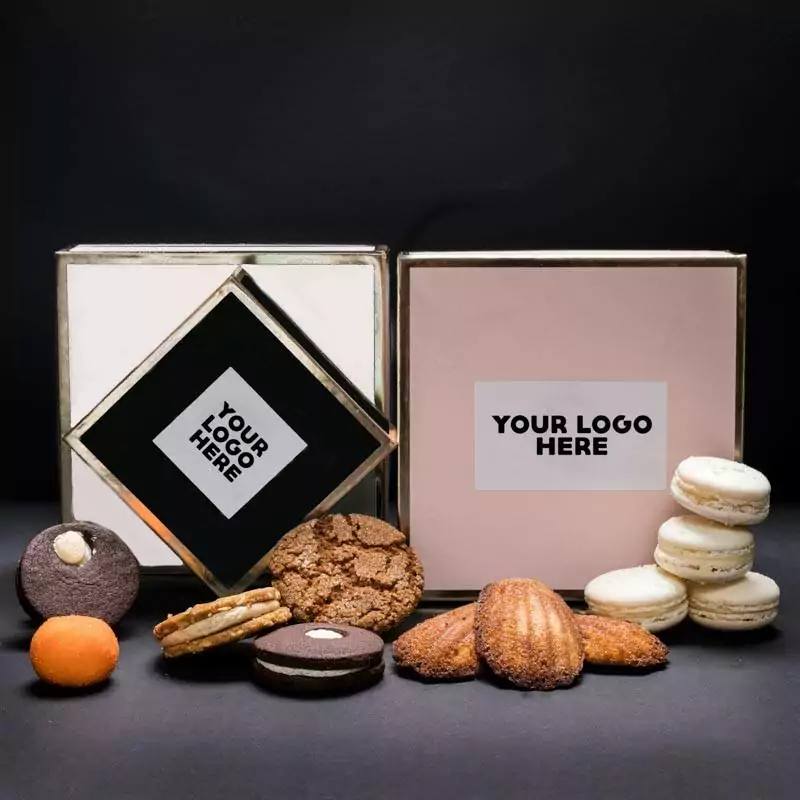 Customize your Corporate Gifts
1) Select your Finer Cookie flavours
2) Customize your box
3) Send us your corporate logo
4) We'll handle the rest
Freshness Guarantee
Your satisfaction is our ultimate concern. As soon as your cookies are out of the oven and sufficiently cool, they're carefully packaged in clear, food-safe bags for maximum freshness and safe delivery. To ensure freshness, we ship our cookies on Monday, Tuesday and Wednesday for orders received before Wednesday 10am (EST). Orders placed on other days or on holidays will be shipped the next available shipping date. Please call us if your shipment isn't to your satisfaction.