WHERE THERE'S FIRE, THERE'S FLAVOUR.
Slow heat concentrates sugars. Wood smokes. And wet pine, dry birch, driftwood, and dried seaweed create delicious differences. I love to cook on wood and observe how coals, hot spots, and oxygen affect the process. BBQ flavour combines smoke, char, and sweetness. I soak some hickory chips. I then collect flaked coconut, cocoa powder, whole hazelnuts, and whole peeled peaches. I add one cup of each into separate aluminum trays. I spread the soaked hickory chips over the hot coals, set the trays on the grill, close the cover, and choke the oxygen to create smoke.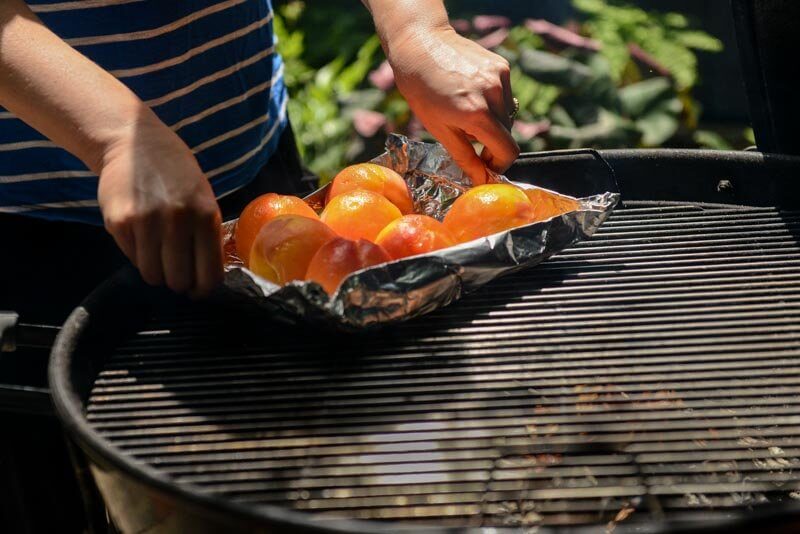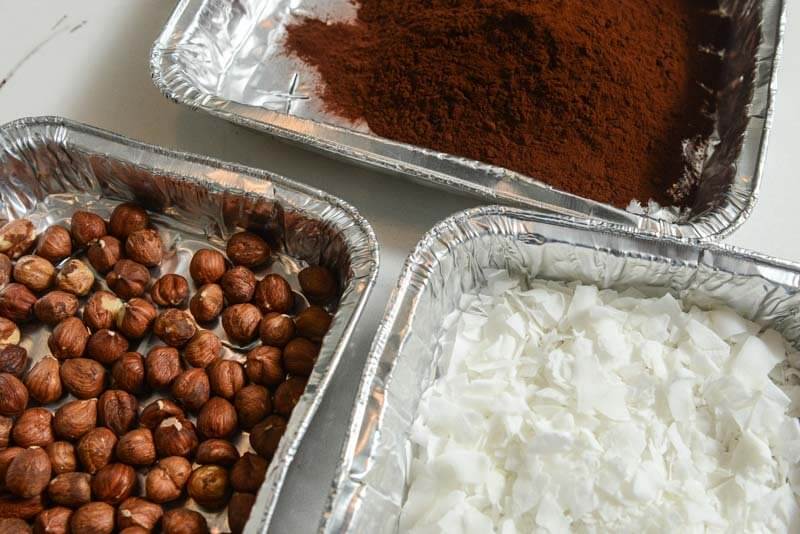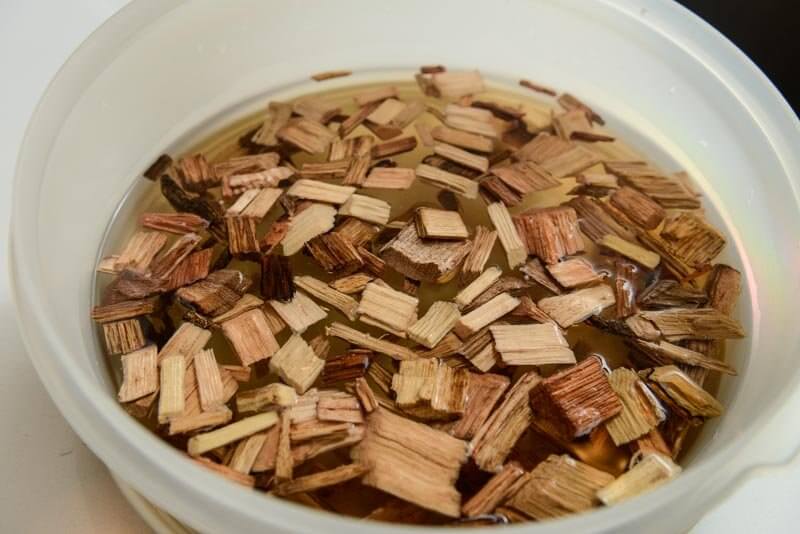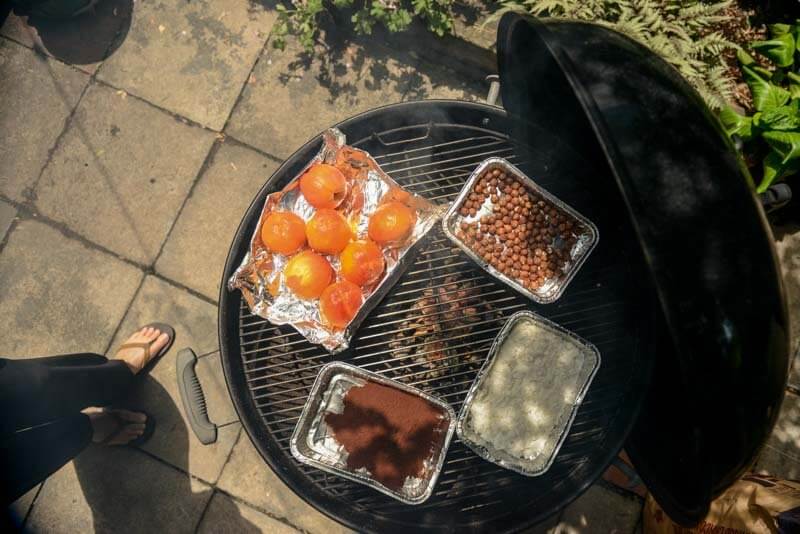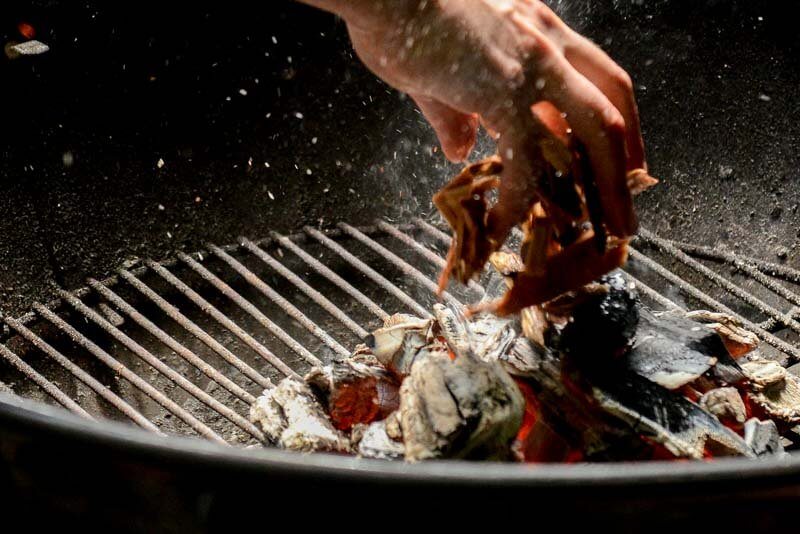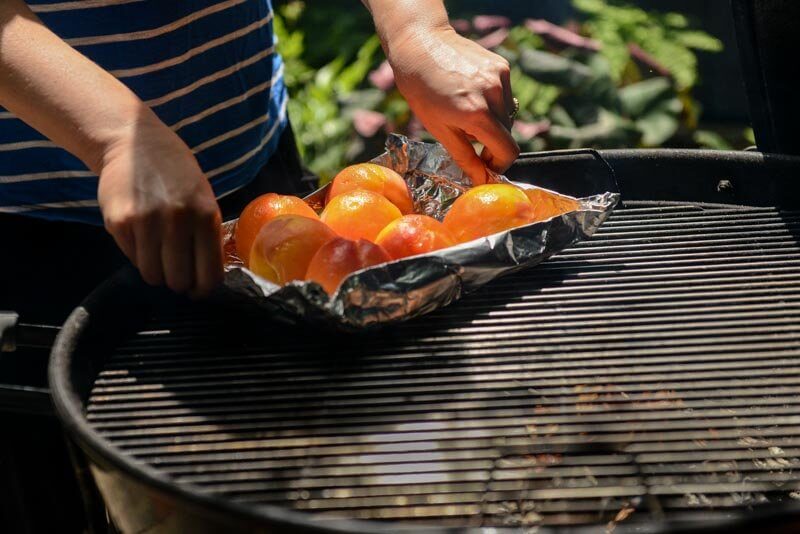 WHERE THERE'S SMOKE, THERE'S TASTE
A little bit of oxygen added to a covered grill produces a mini smoke house 200ºF to 250ºF. This is the ideal environment for smoking fish, meat, coconut flakes, cocoa powder and peaches. Smoke without sugar tastes slightly bitter and dry. Smoked ingredients added to your brownies, macaroons, and nut cookies require spices and sugars for balance. Not added sugar, but blended molasses, maple, and caramel flavours. The bitterness also combines well with acidic fruits such as pineapples, limes, and oranges. You can also experiment with cinnamon, cardamom, chilies, peppercorns, smoky chocolate, coffee, and teas.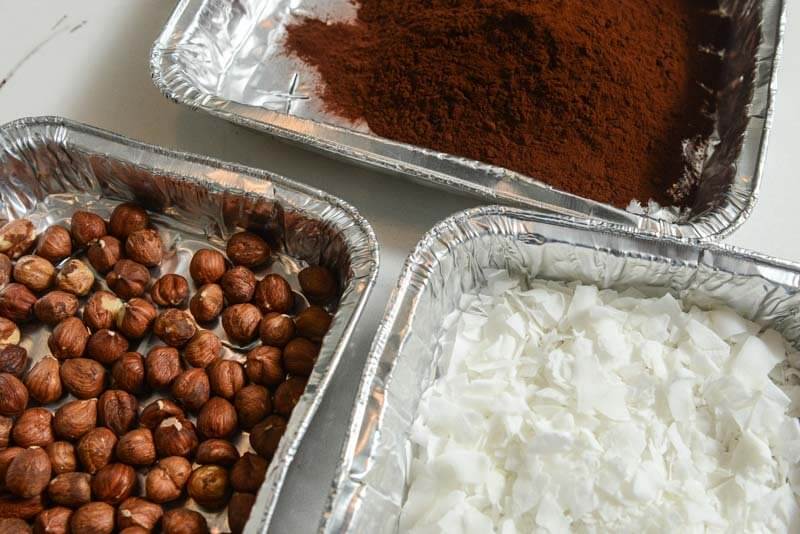 DIRECTIONS FOR SMOKING BAKING INGREDIENTS
Spread your baking ingredients in separate shallow trays.
Soak a large handful of hickory or mesquite chips in cold water for about 30 minutes.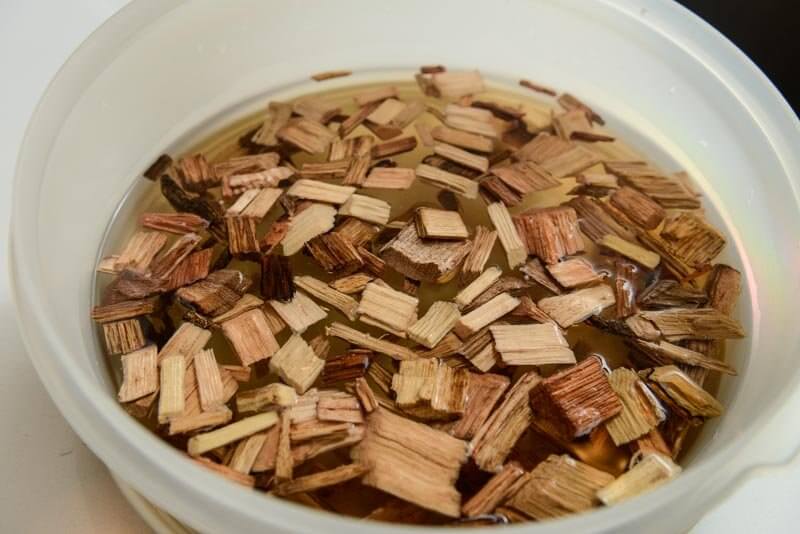 Start a small fire in the center of the grill and let it get hot.
When ready, throw a handful of soaking wet wood chips onto your red hot fire.
Set your cooking grill in place.
Arrange your trays around the outer edge of the grill.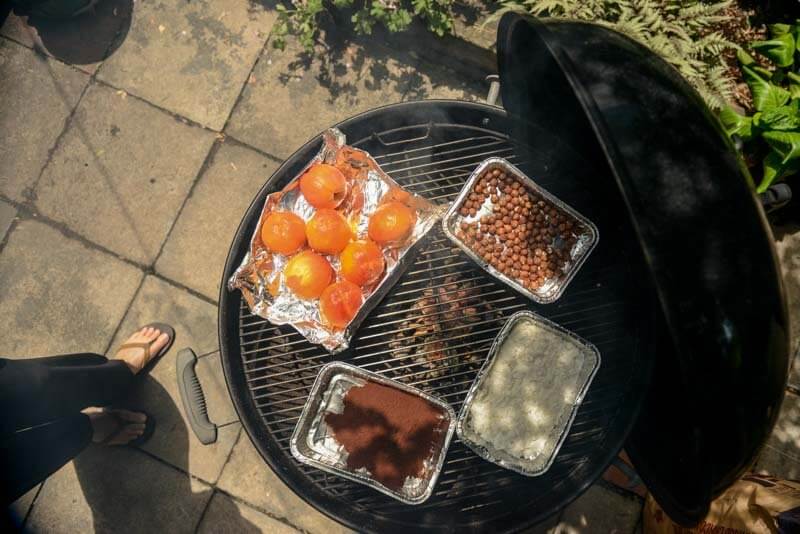 Close the cover and tamp down the two vents top and bottom of the kettle just until they are slivers. Limiting the oxygen creates your smokehouse.
The temperature should be 200ºF-250ºF.
Add more wet chips if necessary.
Continue smoking for another 15 minutes (30 minutes total).
Remove the ingredients and let them cool.