WEIGHING IN WINS
Weighing and measuring need not intimidate when you use the right tools. Cups, spoons, scales and thermometers will create consistent, reliable cookies. Keep that spouted glass measuring cup, but use it for liquids. Save those nested plastic cups for dry ingredients, and add a digital scale for reliability. Your baking will never be the same.
Reliably convert cups to imperial ounces or metric grams and multiply your success rate.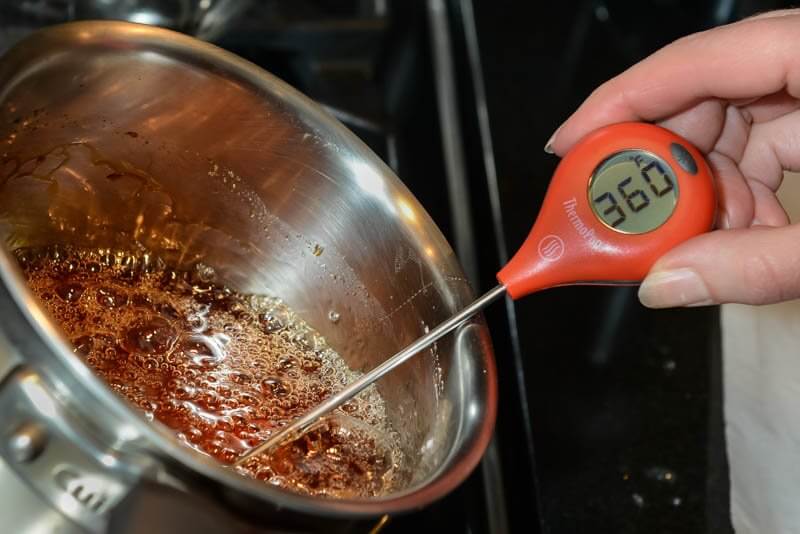 BAKING BY VOLUME IS APPROXIMATELY EXACT
I gave up on using volume measurements long ago because my results were inconsistent. Conventional recipes dictated I use cups and spoons, and sometimes I got cardboard brownies or Listerine Lemon Snaps. This stressed me out and slowed me down.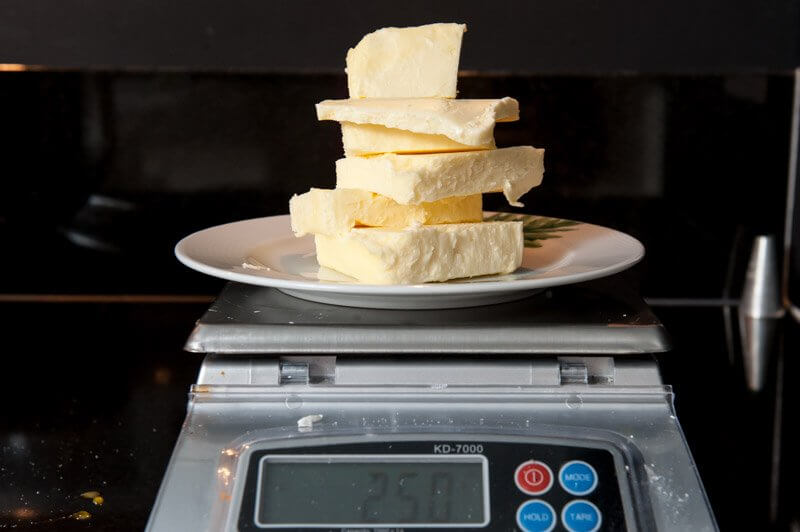 With its surprising speed and simplicity of use, the digital scale changed my attitude and helped guarantee my success. Today, all digital scales perform in ounces and grams, giving you options where none existed before.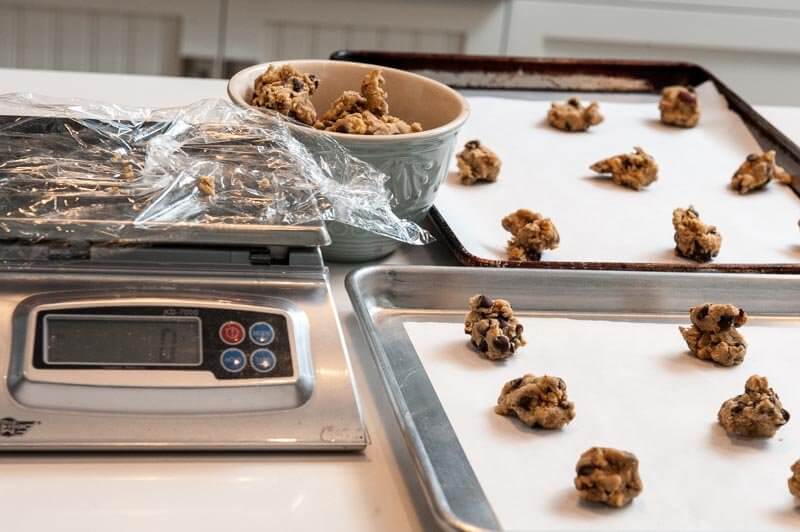 If, even after my hard sell on weighing ingredients, you prefer measuring by volume, know the differences between liquid and dry measuring cups.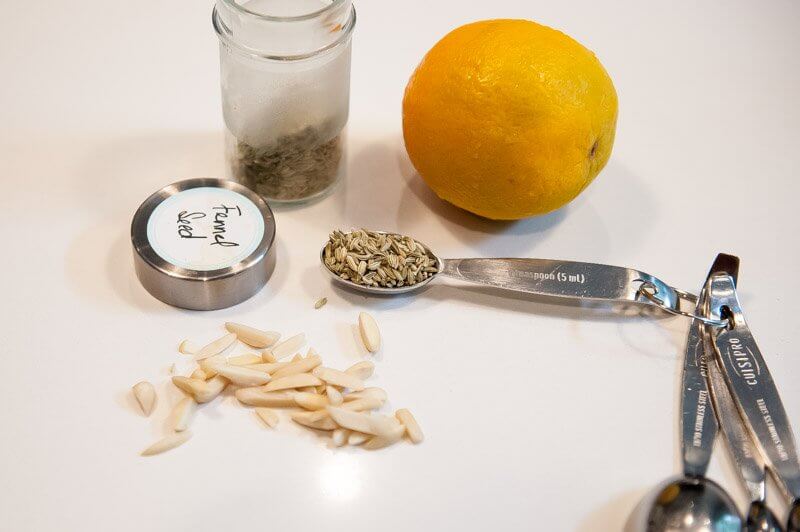 AN OUNCE OF LIQUID DOES NOT EQUAL A POUND
A glass or plastic liquid measure will always have a spout, and be printed in ounces and millilitres. Filling 8 ounces of water by volume will pour in weight to 9.2 ounces. Interchanging these two types of ounces can result in disaster. Know your recipe and don't overlook the differences between liquid and dry measuring.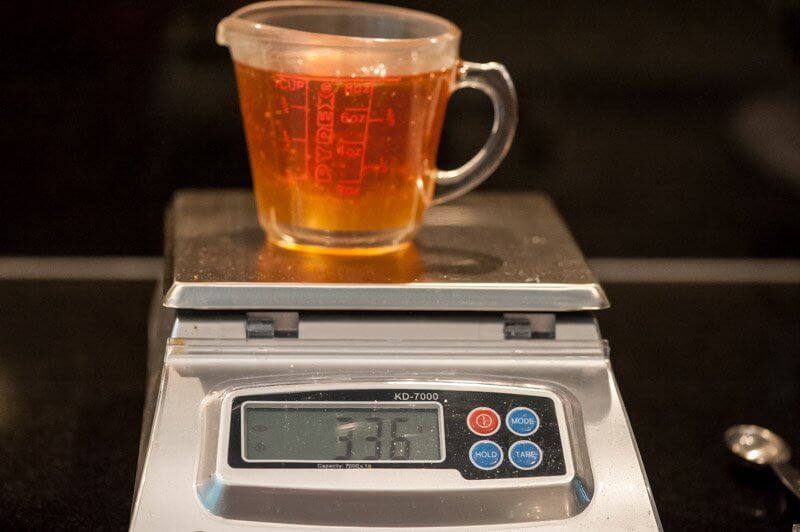 Each of the three methods of volumetric measure below can vary more than 1 ounce/40 grams by cup.
WEIGHING IN WINS
Dip and Sweep delivers the most product by weight: 1 cup of flour will yield approximately 5 ounces/145 grams.
Dip an empty dry measuring cup into the dry ingredient.

Level it with a knife, leaving the air pockets intact. No shaking!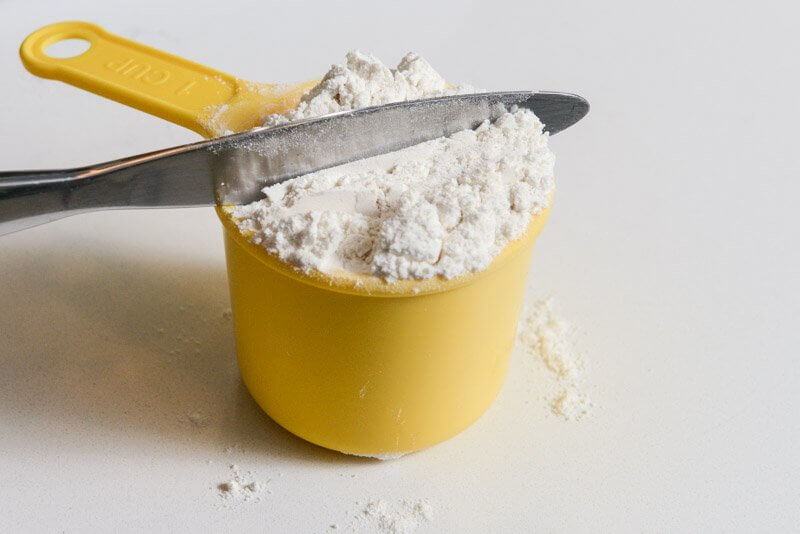 SPOON METHOD (MY PREFERENCE)
The Spoon Method yields the most consistent product by weight: on average, 1 cup of flour translates into about 4.5 oz/121 grams.
Fill a dry measure, spoon by spoon.
Without shaking or tapping the contents, level with a knife.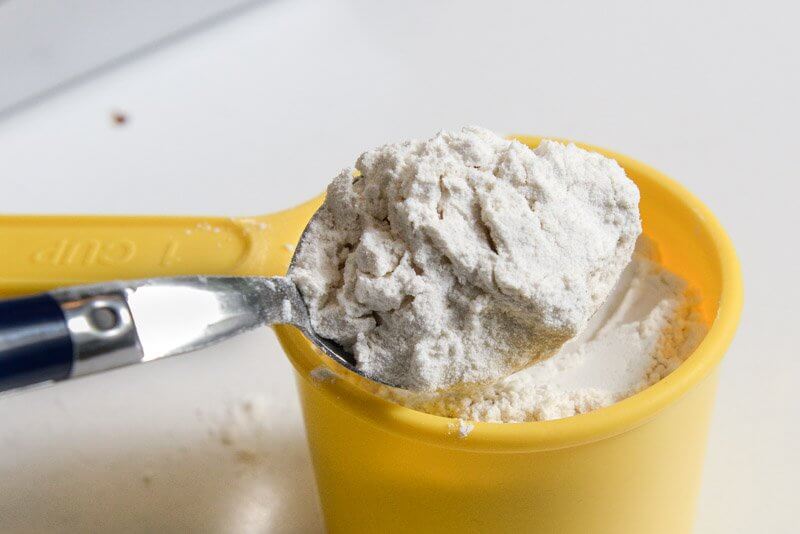 SIFT METHOD
The Sift Method yields the least amount of flour per cup: about 4 oz/114 grams.
Line your counter with wax or parchment paper and set an empty dry measuring cup on it.
Sift flour into the cup until it fills to the top.
Without disturbing the flour particles, level the flour with a knife.
IN SUMMARY:
Dip & Sweep: 5 ounces/145 grams
Spoon Method: 4.5 ounces/121 grams
Sift Method: 4 ounces/114 grams.