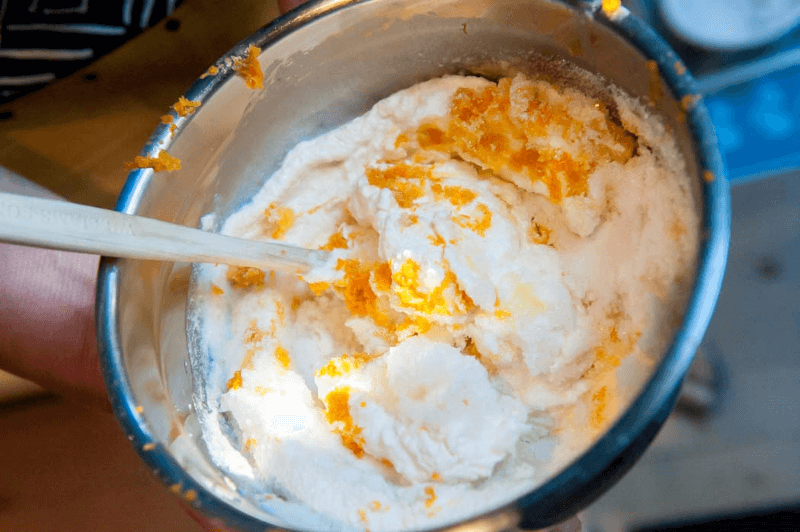 Lemon Meringue Pie rewards you with the intensity and pucker of lemon zest and lemon juice combined. If you zest alone, your pie won't pucker. If you only juice, your pie won't zing with the sunny purity of lemon.
Sometimes the zest or essence of citrus is all we fancy, as in Lemon Macaron, Irish Scones, or Hazelnut Lime Sticks. At other times it's sour juice, as in Lemon Posset or Apple Pie. And then we crave both, as in Lemon Curd or Lemon Meringue Pie.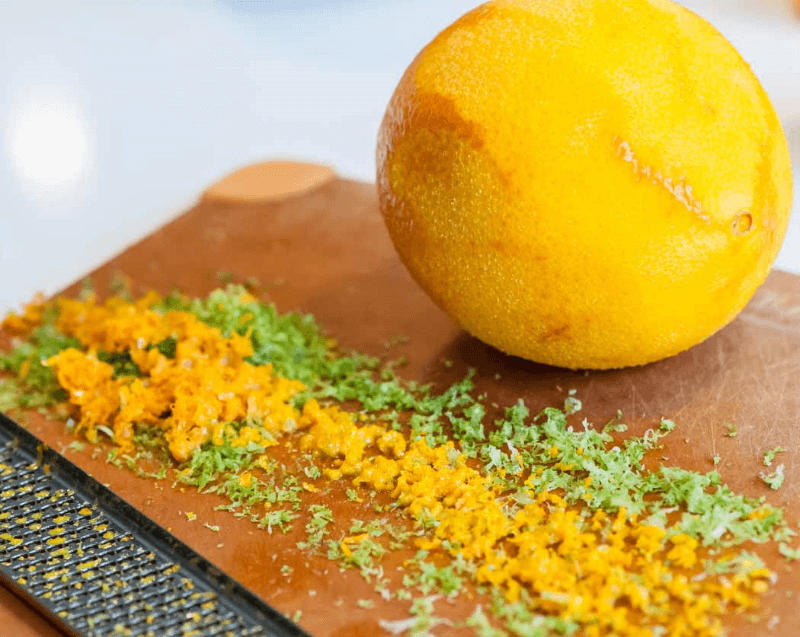 THE DELIGHTS OF CITRUS SKIN OR ZEST
The zest of a citrus fruit is the grated yellow, green or orange skin where you find those delicious, versatile citrus oils — a key flavour in so many of our favourite dishes and desserts. Bitter by itself, citrus oil adds piquancy and zest to butter, sugar, cake or cookie batter, salad dressings, and much else. Read on to learn how to zest an orange, lemon or a lime below.
ZESTING THE CITRUS
To zest, you'll need a micro planer to grate the top layer of the coloured skin or zest. Hold the micro planer in one hand. Rest the other end of the planer on the counter. Gently drag the lemon (lime, orange) across the blades just once.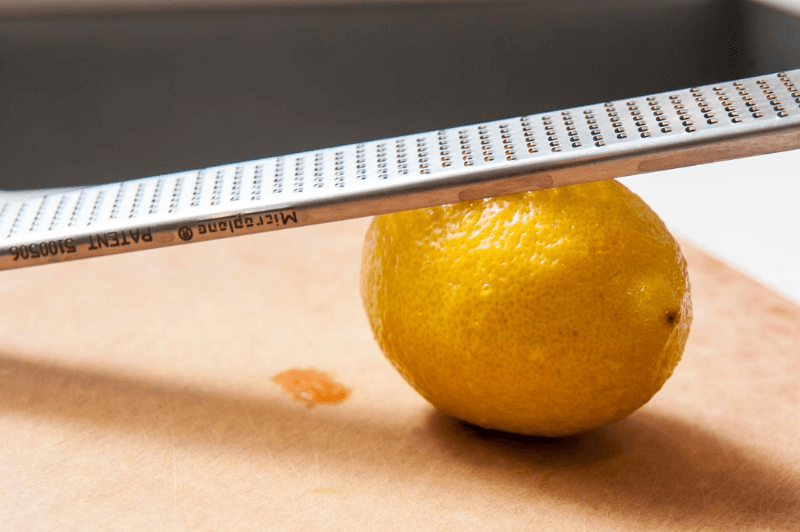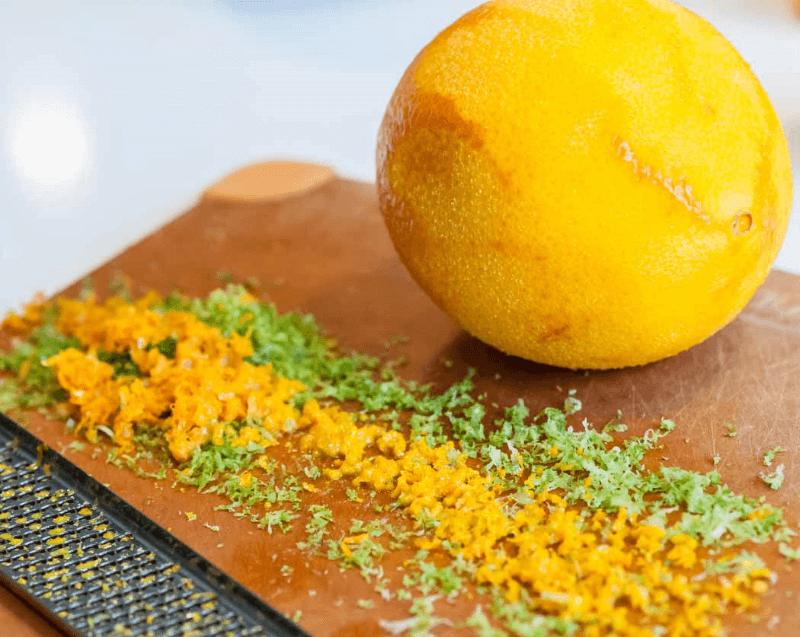 BEWARE THE WHITE PITH
Just under the skin is the bitter, bland, and spongy white pith. If you grate the peel past the coloured skin, you'll excavate the white pith below. Discard it.
FRUIT JUICE FOR CHARACTER
Fruit acids reside in the lime or lemon juice that sours your pie, curd, or cookie. Even the sweet juice of an orange is more or less acidic. Adding fruit juice to your baking brightens up flavours and adds character. Here are a few useful tools for zesting and juicing citrus.